Experience Maranatha Extras
Experience Maranatha Extras
In addition to celebrating the arts with music program, visual art displays, and theater productions, Experience Maranatha offers guests a whole lot more! Below are some of the "extras" guest can enjoy throughout the day.
---
Proud Family Apparel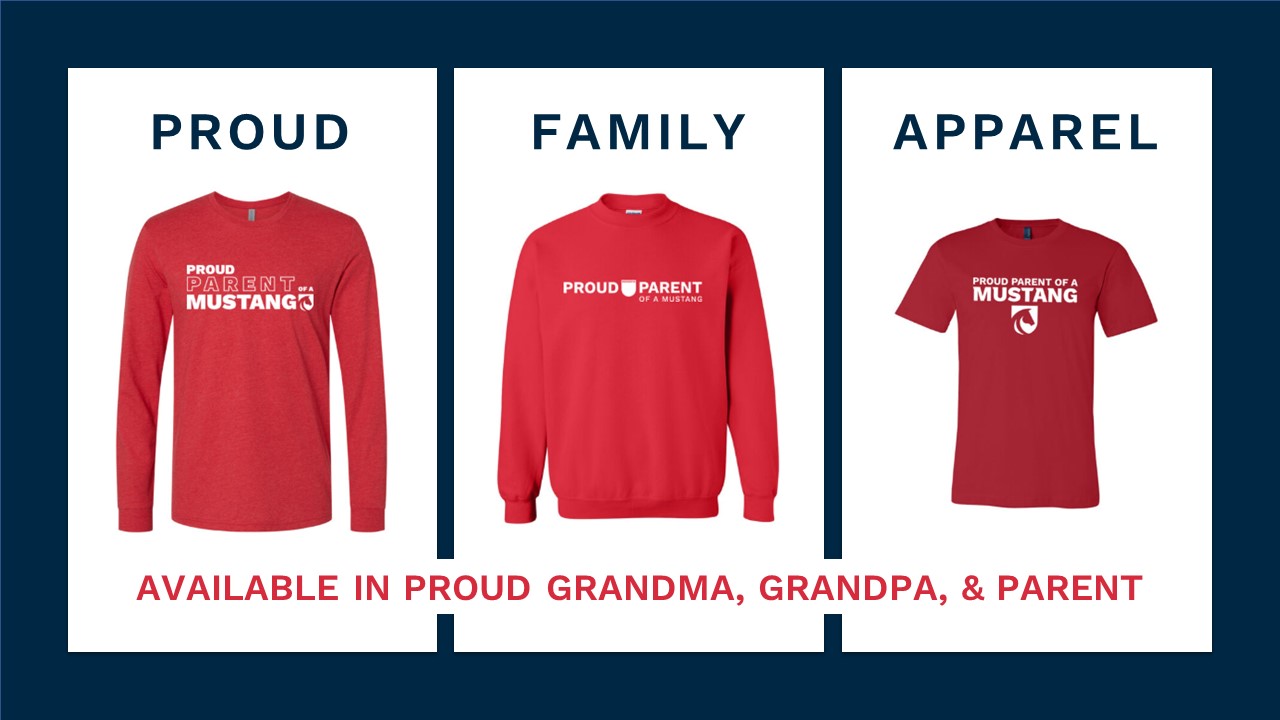 During Experience Maranatha, we are blessed to see so many grandparents and parents on campus supporting their student(s). This year we are launching a new line of apparel, The Proud Family line of sweatshirts and t-shirts. To order yours, go to our spirit wear store and click on the Proud Family tab, or click the button below.
JUST ANNOUNCED - Receive 15% off your purchase from now until midnight on May 26, 2023, by using the coupon code SPRINGBURST15.
Order Your Proud Family Apparel
---
Food Trucks & Vendors - Lunch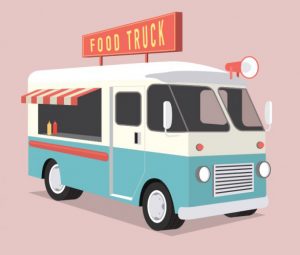 It's like having our very own Food Truck Fair right on our campus! Students and guests are invited to enjoy a delicious lunch from a variety of Food Trucks, including:
Chili Lime
Run Tell That
GI Joes
Purple People Eater
Egg Roll Queen
Kevin's Gyros (Thursday Only)
Phat Phil's Donuts
In addition, you will find other options, including:
Salads, Wraps, and more sold at The Coffee House in the LW Lobby
Chick-fil-A sold by the Student Council
Frozen Treats sold by Mustang Enterprises
Lunch Seating Locations: Sit, take a break, and enjoy time with your student over lunch.
Large Tent Outside Next to the Food Trucks
MCA Gym
LW Lobby / Coffee House
Please Refrain from Sitting in the MCA Cafeteria. Students not participating in Experience Maranatha will be eating lunch in this space. For example, on Thursday, Upper School students will be eating lunch at their regularly scheduled times and on Friday, Lower School students will be eating lunch at their regularly scheduled times.
---
Book Fair
For one day only, Thursday, May 18, during Experience Maranatha you can get "Anchored in Wonder" at our school-wide book fair! It is a great way to get books for summer reading and to support our Learning Commons programs. There are books to purchase for Pre-kindergarten through Grade 8. All Pre-kindergarten through Grade 5 students have created a wish list of books they'd like to purchase. Wish lists are located with the classroom teachers for your convenience. As the school year comes to a close, say thank you to your child's teacher by gifting a book fair gift card so they can shop for some fantastic new books in their classroom. If you can't find what you are looking for, be sure to check out our online fair at https://u2578.paperpie.com/2528808 through May 22nd.
The Book Fair will be located in the gym during Experience Maranatha on Thursday, May 18. We hope to see you there.
Be happy. Read more.
---
Innovation Projects
As part of our Culture in Action, Maranatha students and staff aim to be impactful innovators. Innovation is the key to the future, and at Maranatha, we are impacting every student and our world by incorporating innovative concepts into every class, conversation, and idea. This happens when students observe a need, brainstorm, and collaborate on how to address the need, and then take action. It's where students are able to think outside the box, ask challenging questions, design, fail, and design again to make an impact.
Lower School Innovation Projects
| Grade Level | Display | Location |
| --- | --- | --- |
| Pre-Kindergarten | Minnesota Lakes | Outside of their classroom |
| Kindergarten | Toy Creation | Mall Hall across from LSLC |
| Grade 1 | Windsock | Near their classroom |
| Grade 2 | US States Research | Mall Hall across from LSLC |
| Grade 3 | Fuzzies | LSLC on top of bookshelves |
| Grade 4 | Tiny Houses / Cereal Box Biographies | Tiny House looping video in STEAM window |
| Grade 4 | Mini-Market / Mini-Economy | On video display in LSLC |
Upper School Innovation Projects
| Teacher/Grade | Display | Location |
| --- | --- | --- |
| Grade 5 | Wax Museum | Coffee House (LW Lobby) |
| Capp | Bible Trivia | Room 244 |
| Bennett | Voyageur Journals | TBD |
| Dumire | Compare & Contrast Worldview | Upper School Learning Lane |
| Valder | Shark Tank/World History Cookbooks | Upper School Learning Lane |
| Franck | Pre-Algebra Probability Carnival | Upper School Learning Lane |
| Evenhouse | Geometry Polygon Playground Design | Upper School Learning Lane |
| Savoie | Grade 7 3M Young Scientists Challenge | STEAM Lab |
| Paul | Grade 5-8 Projects | STEAM Lab |
| Laing | Physics Projects | STEAM Lab (Room 227) |
| Brandstrom | Grades 7-8 Accelerated Drone Projects | Gym |
| Andrukaitis | ELL Comparing Cultures Presentation | Top of Stairs (By Door 2) |
| Spanish | Foreign Language Pinatas & Books | Landing of Stairs (By Door 2) |
| Language Arts Grades 6-12 | Multiple Projects | Balcony Above LW Lobby |
---
Fifth Grade Wax Museum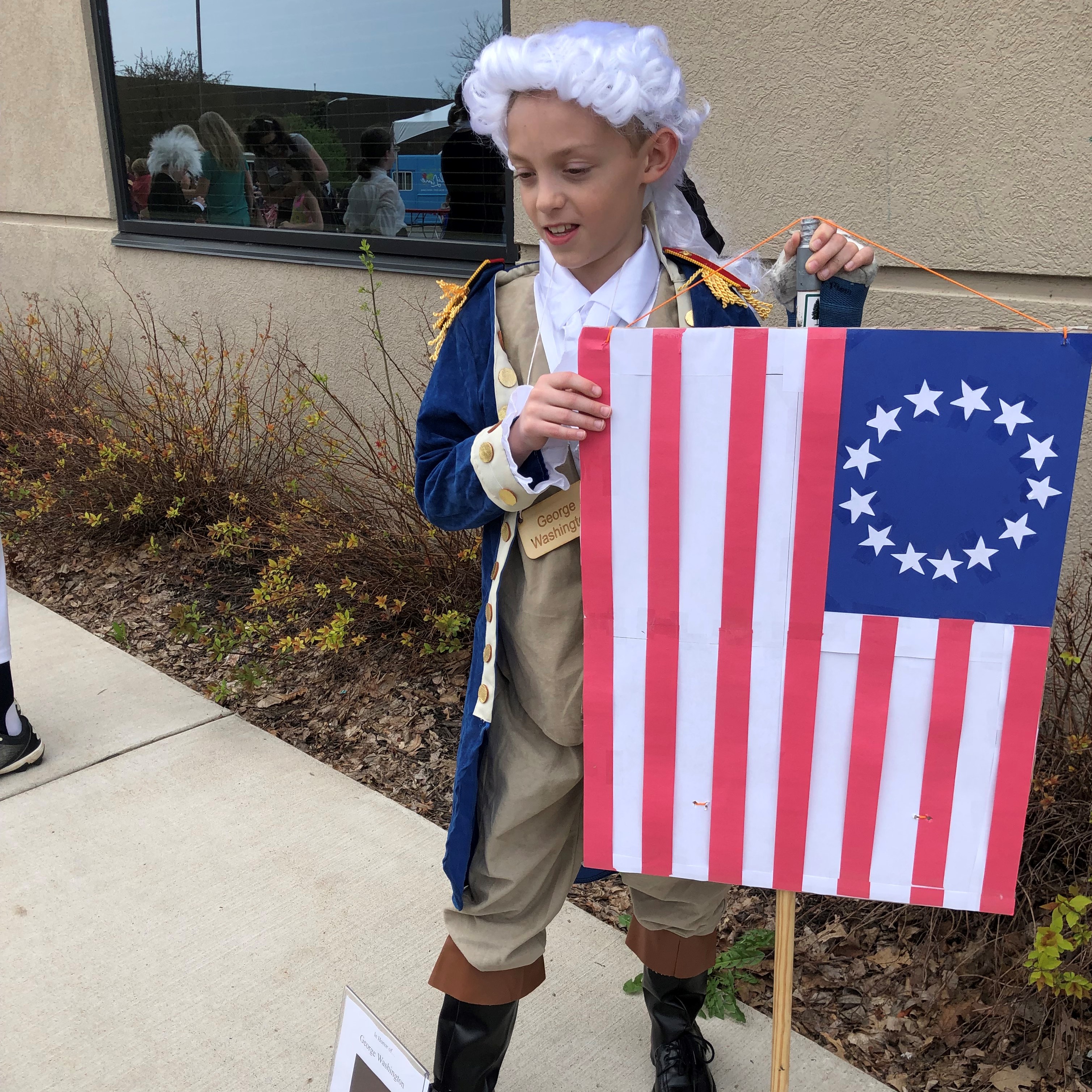 Guests are invited to walk through the fifth grade "Wax Museum" where they have a chance to meet a person of history. Students will be dressed in a costume that fits with the time period of a famous person, in which they have done an extensive amount of research. Walk up to each student, "press their button," and they will share their knowledge of the person they are representing.
---
Mustang Enterprises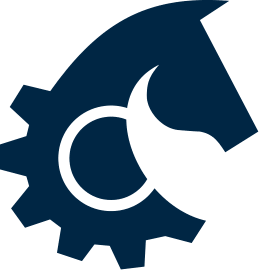 Maranatha's Mustang Enterprises class is a student-run business that will have some of their items for sale during Experience Maranatha. They can also take orders for custom-made goods. Be sure to stop by and meet these young innovators and see if they can be of service to you and/or your company.
---
Makers Market
A group of young entrepreneurs will have their items displayed and for sale in the Living Word Atrium on Friday, May 19, from 11:30 a.m.-12:30 p.m. Stop by, meet these forward-thinking future business leaders, and purchase some of their goods.