College and Career Planning
Maranatha's College and Career Counseling Department assists students in discovering God's call on their lives through a greater understanding of their identity in Christ, strengths, giftings, and exploration of classes, careers, and career paths.
Each MCA student is assigned a counselor to guide them in all aspects of student life, ultimately to bridge from high school into their future – whether it's college, missions, the military, or directly into a career.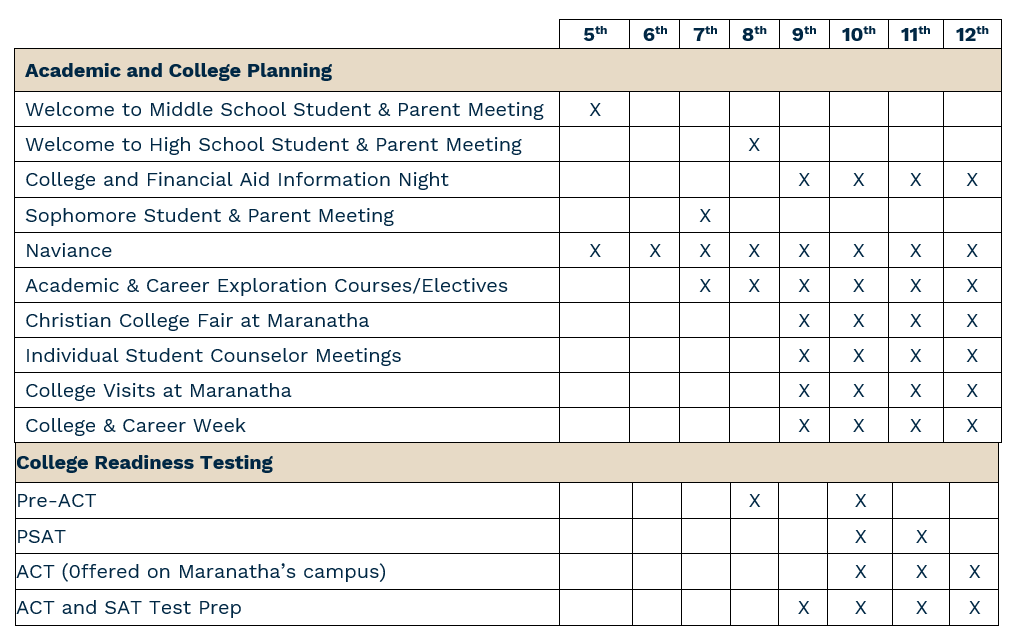 Maranatha offers an impressive school profile. To view or download, please click here.