Maranatha Online School
Learn Anytime From Anywhere!
As a flagship Christian School, Maranatha desires to partner with parents across the globe in providing Christ-centered education in a digital learning environment. Maranatha Christian Online provides flexibility and convenience while maintaining academic rigor and Biblical integration through our fully-accredited online school.
What time is school? Anytime!
You can choose the best days and times that fit with your family schedule to work on your classes. Pace according to how you learn best.
Where do I attend? Anywhere!
As long as you have an internet connection, students across the globe can access a rigorous, Christian education through Maranatha Online.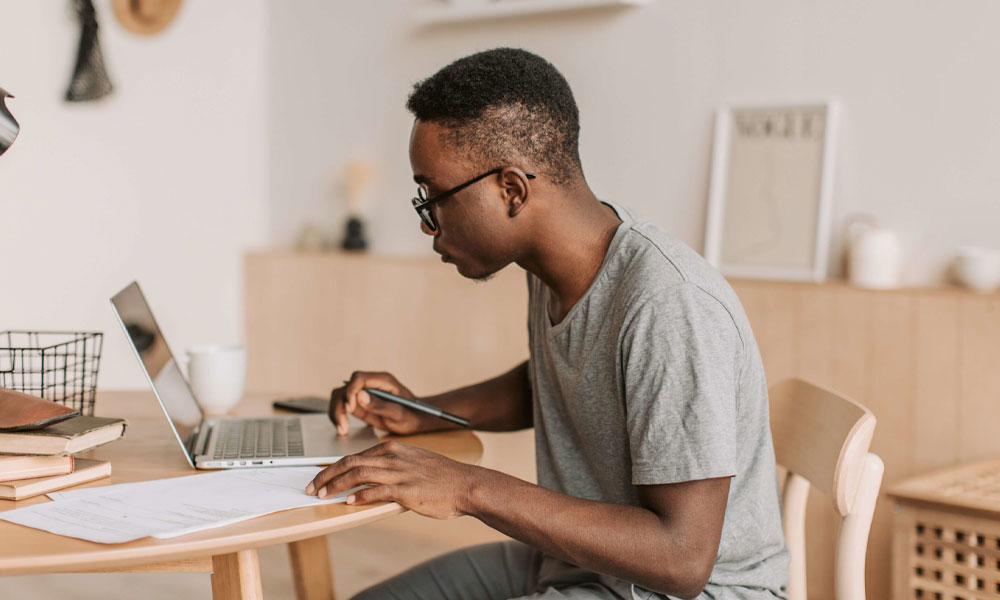 ---
Sometimes Your Space is The Best Place
No two students learn the same or have the same needs. Many family situations require options outside of the traditional classroom format. Whether your family seeks greater flexibility in your schedule, your student is involved in extracurriculars that overlap with a traditional classroom, or your student has needs best served in the safety of your own home, Maranatha Christian online is a great choice!
Families that enroll at Maranatha Christian Online (Grades 6-12):
Families with non-traditional schedules that wish to create alignment between work and school schedules.
Military families that have frequent relocations and desire stability in their child's education.
Elite athletes or musicians that require flexibility due to time commanded for their sport or art.
Missionary families that wish to enroll in a Christian online school while serving on the field.
Students or families with health needs.
Students who have not thrived in a traditional classroom due to social, emotional or physical situations.
Families who wish to align education with their family values and a Christian private school is not within their geographical reach.
---
Curious and Want to Know More?
Families with students in grades 6-12 that are interested in attending Maranatha Christian Online School can start the application process by completing the online Interest Form. You can also email us at [email protected] or phone 763-488-7916. After completing the interest form, you will be contacted by a staff member to discuss your interest and determine if Maranatha Christian Online is the best fit for your student's needs.
---
Rigorous, College-Prep Academics
Maranatha's online academics are rooted in Biblical principals, allowing students to understand the content they are learning as well as the world around them from a Biblical perspective. Our rigorous, college-academics will prepare your student for college and beyond.

Accredited academic program that is NCAA approved for college admissions and elite athletic endeavors.
Over 100 Biblically-integrated courses for Grades 6-12, including Honors and Advanced Placement Courses (AP)
Join National Honor Society.
College counseling to help navigate your path to post-secondary. You can get there from here!
Non-Maranatha students can enroll in one or more online courses to supplement their current academics or enroll as a full-time online student through our fully accredited MCA Online.
Full-time student option: MCA online serves full-time students seeking to earn a Maranatha Christian online diploma.
Part-Time Student option: MCA online serves homeschool students or students enrolled in another school with an option to take a course not offered at their school, open up their schedule for extra-curricular activities, or add college-level academics to their homeschool curriculum.
---
Online Education Aligned With Your Family Values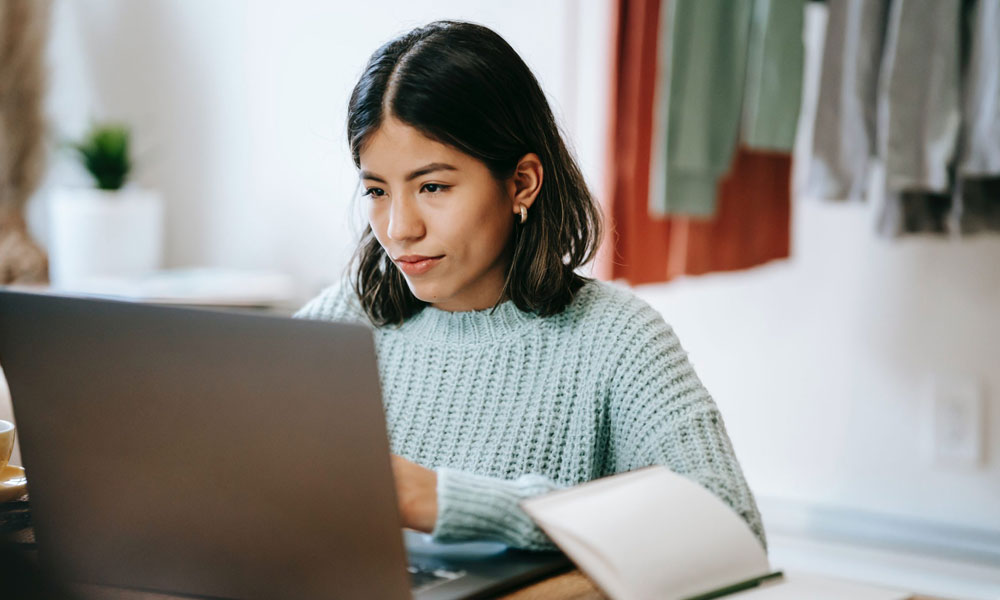 Parents everywhere have gotten an inside view of what is being taught (or not being taught) in many classrooms. This has urged families to reconsider their education options so their children are taught in a manner that aligns with what they believe.
At Maranatha Christian online, your student will receive a solid Christian education taught from teachers that hold a Biblical worldview.
Biblically-integrated classes
Bible courses are part of our core curriculum
Access to weekly chapel
Weekly live Character and Community hour where faith is inspired, character is developed, and relationships are formed.
By enrolling in Maranatha Christian online, you can be confident and secure in what your student is learning!