Our Vision
Maranatha's Mission Statement
We are an influential school of collaborators, innovators, and explorers grounded in Christian faith, empowering co-creators of tomorrow.
We seek to provide Maranatha students a world-class, innovative, and biblically-based education that develops them into influential kingdom citizens.
---
2022–2027 Strategic Plan
In alignment with our Mission and Culture in Action Statements (Core Values), we have a bold five-year plan and vision to focus our efforts together. For almost a year, the executive team, staff leadership, consultants, parents, alumni, and friends of the academy have prayed together and envisioned the next five years for Maranatha. Our overall aim is to be transparent in our priorities in advancing the school's educational and Christ-centered commitment.
Strategic Plan 2022-2027

Goals

Priority 1: Learning and Education

Students are challenged to think, question, and solve.

Design student-centered learning programs and experiences
Implement innovative teaching and learning practices
Integrate faith and learning in systematic ways throughout the school
Create a robust virtual, distinctively Christian learning platform
Elevate the pre-kindergarten program

Priority 2: Community and Culture

Encourage involvement in activities and events that build community through graciously serving and loving one another.

Improve communications regarding MCA events, parent groups, and volunteerism
Enhance the student community through relationship-building activities and programs
Improve staff culture by providing staff activities, a healthy work environment, and team collegiality
Establish an accessible network of community members to strengthen relationships and share expertise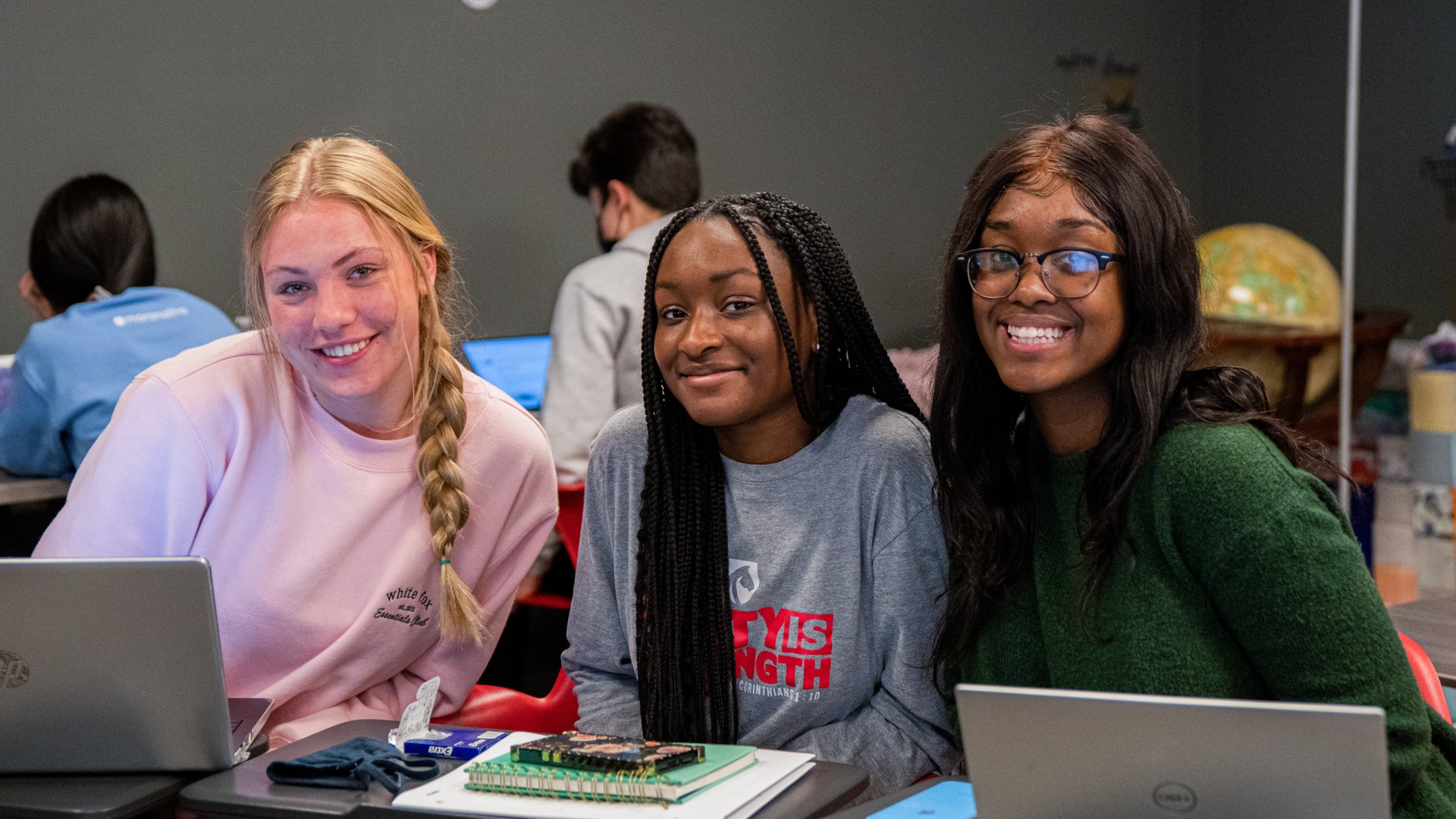 2022-2027 Strategic Plan
Goals

Priority 3: Resource Capacity

Strategically steward resources to impact the next generation.

Design innovative approaches to overall financial advancement for the school
Identify needs and priorities to implement improvements to the school's campus and overall effectiveness
Implement a systematic approach to information technology and capital improvements
Innovate competitive compensation models and non-monetary benefits that support MCA's mission
Formulate external partnerships that amplify the school's overall resource capacity
Increase and elevate MCA's reputation as a leader in education and innovation

Priority 4: Mission Leadership and Brand Identity

Develop Christ-like influential leaders.

Ground the school's culture in Jesus Christ and the truth of God's Word as evidenced in scripture and foundational Christian values
Intentionally impart MCA's mission, Christian values, and purpose amongst all stakeholders
Recruit and train highly qualified, missional staff and faculty that reflect God's creation
Expand the influence and impact of the Maranatha brand and identity worldwide
---
Vision. Transparency.
"Write the vision and make it plain on tablets, that he may run who reads it." Habakkuk 2:2 (NKJV)
To download a copy of the 2022-2027 Strategic Plan or our 2022 Annual Report, please click on the either of the links below.
Strategic Plan 2022-2027 | PDF 2.4MB